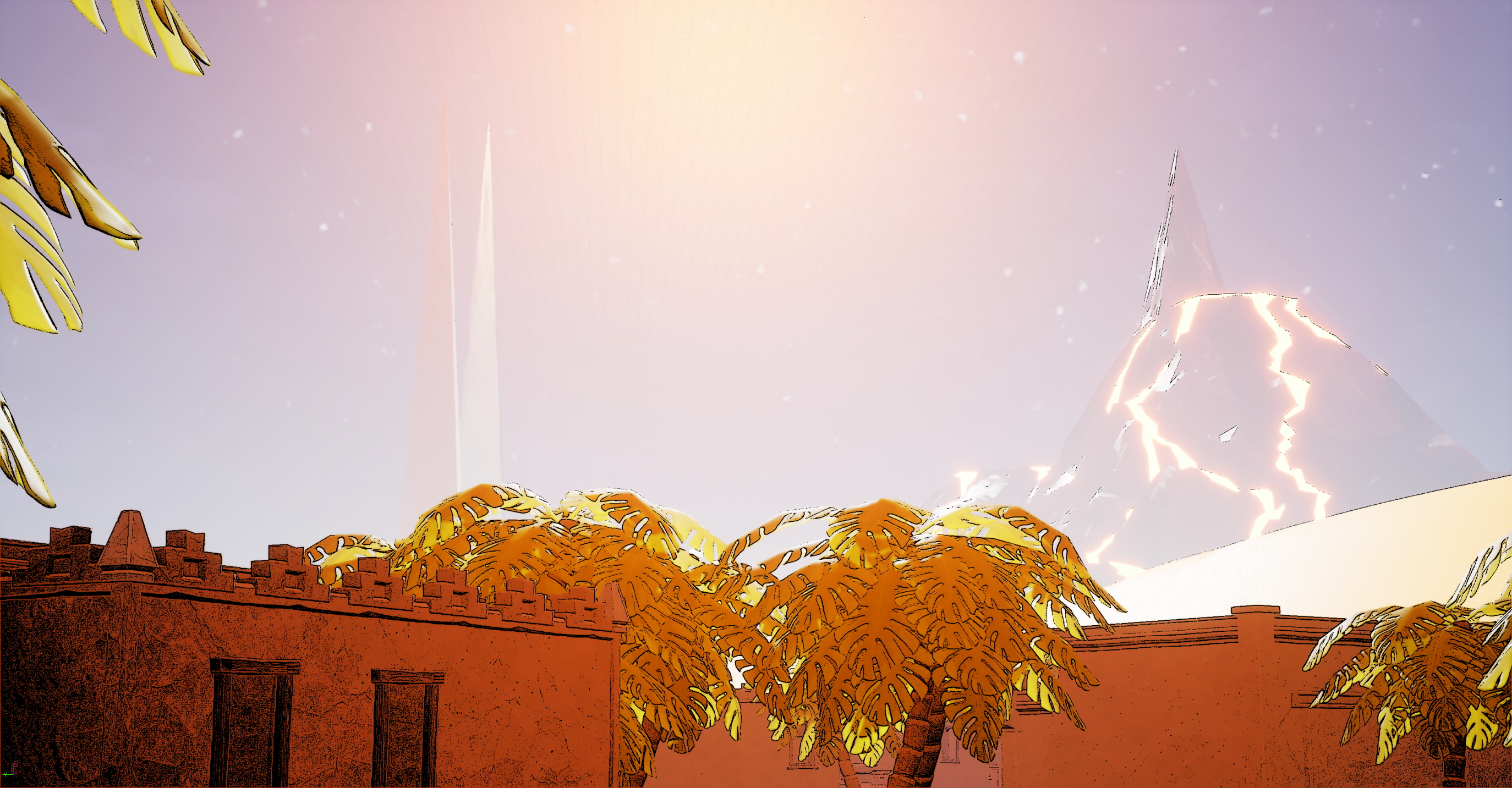 TMBKT2298
In the year 2298, returning to her native Mali after studying biomysticism in China, Nia navigates the complex sociopolitical dynamics of Timbuktu in an attempt to complete the long-running Pan-African initiative of re-greening the neighboring Sahara Desert. Guide her in seeking knowledge from her ancestors and manuscripts long buried in the desert sand, while learning to exercise powers endowed by her choices of clothing, jewelry, and hairstyle — but beware two-faced researchers from the University of Timbuktu, profit-seeking merchants, family rivals, black-market traffickers, and the religious extremists of the N2O caliphate who do not have the best interests of Mali's cultural heritage at heart.
The team : Makan Fofana - Banlieu du Turfu : level building and Mali specialist Mourdjen Bari - Studio Traversée: development Anoopdeep Bal - Studio Traversée: scenario and design Gabriel Guérard - Studio Traversée: world building Vanessa Chicout - Afrogameuses: narrative design Jennifer Lufau - Afrogameuses: voice acting Louis-Louise Kay - Afrogameuses: sound design Marc Membrot: development Anastasia - Afrogameuses: 3D art Special thanks to Samira Hmouda, jewellery designer who brought her expertise on the narrative and design and Alex Coulon, archeologist.
TMBKT is the union of several French structures: Afrogameuses and its community of members. The association, created in 2020, works for more ethnic diversity in the video game industry. The association is convinced that a better representation of minorities, especially Afro-descendant women, is essential to build a richer and more benevolent video game industry for all. Banlieue du Turfu. The concept is a dream of astronomical proportions blooming inside each of us. A collective dream, one of rekindling the poetic flame stifled by pessimistic narratives and other prejudices about life in the suburbs. Studio Traversée, an education project co-created by Rencontre93 of AVVEJ and Rev(e) Studio. The aim? To enable teenagers at risk or in a situation of social exclusion to learn, explore and reason like developers by creating high quality video game projects. 96% of people on our team are either 1st-gen citizens of colonising countries, immigrants to colonising countries, or living in countries whose development was, & is still today, impeded by colonial/neocolonial influence - which is to say the subject of preservation of culture heritage is deeply resonant to our day-to-day lives. also, our team is composed of professionals in game development & all it's component parts - 3d art, sound design, level design, world-building, programming, the works - & we have the capacity to take our concept & run with it. & that was very much part of our reflection.